Law Office
Bartosz Draniewicz, Ph.D.
Commercial and Environmental Law Firm

The specific experience of the Law Firm includes the following ranges:
Broadly defined Environmental Law,
Environmental Law Act,
Penalties in environmental protection,
Law on bills of exchange,
Commercial law,
Commercial and fiscal liability of members of management board
Read more in Specialization.
The founder of the Law Firm is Bartosz Draniewicz, legal adviser, Ph.D. In Law Studies.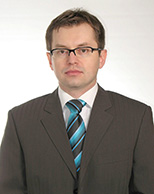 BARTOSZ DRANIEWICZ
Graduate of the Faculty of Law and Administration of University of Gdańsk, completed judicial and legal adviser training, passed judicial and legal adviser examination in 2003. Completed Ph.D. programme at the Institute of Law Studies of the Polish Academy of Sciences in the range of environmental law, where he defended his doctoral dissertation.